Crab Fat Magazine publishes 11 digital issues July-May & 1 best of anthology in June. Copies of our 4th annual best of anthology are available for purchase from Damaged Goods Press!
Crab Fat accepts submissions on a rolling basis. 
We're interested in 
flash/short fiction, 
poetry, 
creative non-fiction (lyric essay & memoirs are some of our favorites), 
visual art, & 
book reviews from small indie presses.
We do not accept email submissions. If you send us a submission by email we will delete it, unread. We use Submittable.
Crab Fat Magazine is founded on the principles of inclusive & diverse writing/publishing. This means we actively seek work from marginalized people. Please submit to us if you are a POC, a queer/trans person, a disabled person, a woman, femme, nonbinary person, a neurodivergent person, a trauma survivor, a nonreligious, atheist, pagan person, or any other person that is often marginalized and flattened in media.  We want to make space for you. We want to hear your voice.
Housekeeping:
flash pieces, both fiction & nonfiction, should not exceed 1,000 words

short stories & creative non-fiction should not exceed 3,000 words (1,100-2,500 words preferred), though exceptions can be made for AMAZING prose.

Please send no more than 10 pages of poetry at a time, with each poem starting on a new page. PLEASE SUBMIT ALL POEMS IN ONE DOCUMENT.

images are limited to 5 per submission, please send hi-resolution (300 dpi), contact us for more information (if necessary)

book reviews should not exceed 1,000 words

Crab Fat is currently a non-paying market, though we hope this changes in the future.

Crab Fat requires first North American serial publishing rights, after publication, all rights revert back to the author. We also ask for indefinite archival rights, meaning that we can keep your work on our website for as long as it exists. Please note: accepted work is subject to use, in part or full, for any future anthologies, both digital and print.

Crab Fat asks that any reprints give first publication credit–something like "XYZ originally appeared in Crab Fat Magazine."

If these guides don't vibe well with you, cool, we just aren't the venue for your work, but if they seem cool with you, even better, we look forward to checking out what you send our way!
**Crab Fat does not like to censor a writer/artist's aesthetic or imagination, but there are certain topics that we are simply not interested in. With that said, please DO NOT send prose, poetry, or images that depict child molestation/sex fantasy, rape (unless it's a vital part of the narrative, handled with sensitivity, and includes a trigger warning before the piece begins–an example of what we're referring to would be something like a nonfiction piece from the POV of a survivor), gratuitous violence or sex, bestiality, or necrophilia. Seriously, don't do it. We will scream and reject the piece.**
For poetry: please withdraw simultaneous submissions by adding a note in Submittable–DO NOT WITHDRAW YOUR ENTIRE SUBMISSION UNLESS YOU NO LONGER WANT US TO CONSIDER IT. Failure to follow these guidelines will result in your submission being deleted, unread.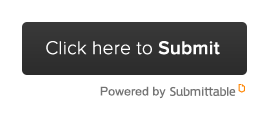 Save
Save
SaveSave